Scanning Solutions
Kodak Imaging Products
Canon Document Scanning Solutions
Kodak Imaging Products
KODAK DIGITAL SCIENCE Colour Scanner 4500
KODAK i800 Series Scanners
KODAK i200 Series Scanners
KODAK DIGITAL SCIENCE Colour Scanner 3590C
KODAK DIGITAL SCIENCE Scanner 2500
KODAK DIGITAL SCIENCE Scanner 1500
KODAK DIGITAL SCIENCE Colour Scanner 4500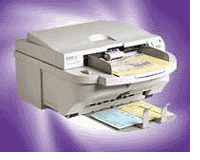 Kodak took the mid-range market by storm when it introduced production, Colour document scanning at up to 85 ppm. This year, the company raises the bar even further with the introduction of duplex production, Colour scanning. The 4500 Series includes three models: a simplex version (4500S), a duplex version (4500D), and a duplex scanner with built-in pre-scan and document imprinting (4500DP). Now, at the same speed as bi-tonal scanning, businesses can scan two-sided Colour documents, capture watermarks, and utilize the same Colour functionality as hard copy documents.

KODAK i800 Series Scanners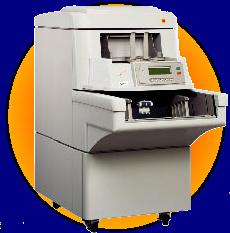 Exclusive Tricolor Plus CCD sensor technology enables high-speed scanning.

Simultaneous output of color and bitonal images (i820 and i840 Scanners only).

Perfect Page Scanning.

SurePath paper handling, featuring: 1,000-sheet QuickSet elevator that automatically returns to the batch level you set; 3-D multifeed detection, with ultrasonics, offers outstanding reliability; flexible document feeding: left, center, or right edge; an adjustable exit hopper that handles documents of varying sizes.

Zone Processing allows user selection of a fixed subsection or zone (i820 and i840 Scanners only).

Electronic color drop-out.

Easily upgradeable models, at your site, with minimal downtime.

Bundled ISIS and TWAIN drivers.

User-friendly operator interface.

Ease of use: only seven operator control buttons; easy replacement of consumables.

Illumination tracking with calibration alert.

Diagnostics and modular design simplify service and minimize downtime.

Image Address with Patch Reader support.

Document Printer DP1 imprinting on scanned documents.

KODAK i200 Series Scanners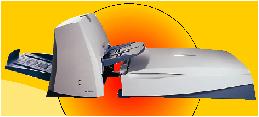 Introducing the KODAK i200 Series -- a new world of innovation. Where a dockable flatbed accessory can be detached and put away when you're not using it. Where scanning in color or grayscale is as fast as scanning in black and white. Where loads of image processing functions come standard. And where a fast, plug-and-play IEEE-1394 (FIREWIRE) interface speeds your images on their way. The new i200 Series will change the way you look at desktop production scanning.




KODAK DIGITAL SCIENCE Colour Scanner 3590C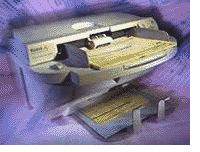 The Colour Scanner 3590C allows users to capture business documents in Colour or black and white with one unit. Capturing images at full 24-bit Colour, the Colour Scanner 3590C improves image quality without compromising speed or efficiency and can produce "bi-chromodal" images (Colour on the front-side of a document and bi-tonal on the back) at 85 pages per minute

KODAK DIGITAL SCIENCE Scanner 2500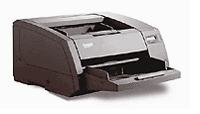 The duplex Scanner 2500 features a rotary transport, allowing it to scan 62 pages per minute. Its multi-feed detector, which uses ultrasonic technology to detect double feeds, coupled with a 300-sheet automatic feeder, makes it ideal for forms processing. The Scanner 2500 also features a built in red-light source to process red dropout forms, resulting in minimal file sizes.

KODAK DIGITAL SCIENCE Scanner 1500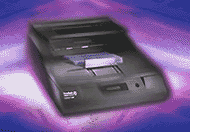 The Scanner 1500 meets the cost expectations of the low-volume user, while providing the advanced imaging capabilities normally reserved for higher-volume applications. The Scanner 1500 features a rotary feeder, as well as a flatbed for scanning fragile documents and bound materials. Using the duplex rotary feeder, the scanner can capture up to 52 pages per minute.